Choose a self storage location, find your unit and get a quick quote with an OTP
Reserve online with no obligation or reservation fees
Midrand Specials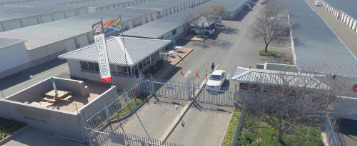 Situated on the corner of K101 and Johnnic Boulevard
Sandton Specials
Situated at 805 Pretoria Main Service Road
Honeydew Specials
Situated on the corner of Bothma Street and Deysel Road
Pretoria Specials
Situated on the corner of Es'kia Mphahlele Dr and Reigers Avenue
Centurion Specials
Situated at Venter Road, Heweloord seen from the N14
East Rand
Situated on the corner of Atlas Road and Caro Nome Road
Select location
Self storage
There is always a reason for more storage space. Whether you're moving homes, renovating or simply looking to create more space in your office or home, Rent-A-Store has the ideal self-storage solution for you.
Our storage units have been designed with our customer at heart. Each of our storage facilities offers a variety of differently sized storage units to suit almost every need.
We know how stressful moving and reorganising can be and so we have made every part of your self-storage experience as easy as possible. You can now sign up directly from our website within 15 minutes, make use of our free move-in transport solution, have flexibility in your storage lease duration and take advantage of our exciting self-storage specials.
As a leading public storage facility in Gauteng, we pride ourselves in world-class security that ensures the safety of your valuables 24/7 while our friendly and skilled staff work passionately to ensure that you have the best self-storage experience possible.